10 simple strategies to cut your grocery bill in half
No Coupons Required
Enroll in our Pivotal People Newsletter to receive updates about the podcast as well as a updates from "The Coupon Mom".
Get a FREE Book to Cut Your Grocery Bill in Half
If you are trying to beat the increasing cost of groceries, get my free book to save hundreds OR even thousands of dollars. You don't even have to use coupons. Your most dramatic savings will come from the 10 simple strategies I describe in this book. Don't worry, you won't have to give up the foods you like–you'll just pay less for them. Make this the year you spend less on groceries and have more money for other areas of your life.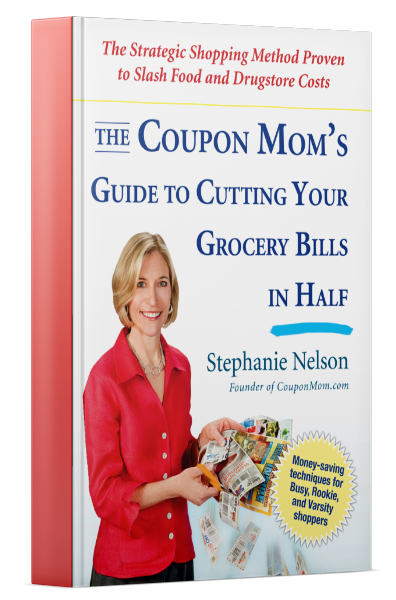 New York Times Bestseller
The Coupon Mom's Guide to Cutting Your Grocery Bills in Half
Learn the timeless Strategic Shopping Method proven to slash food and drugstore costs.  A book that pays for itself! The creator of CouponMom.com shares her strategic money-saving techniques for saving big while living well.  Extending her Strategic Shopping protocols to mass merchandisers, wholesale clubs, natural-food stores, drugstores, and other retailers, Nelson proves that value and variety can go hand in hand. With meal- planning tips, recipes, and cost-comparison guides, as well as inspiring real-life stories from the phenomenal Coupon Mom movement, this is a priceless guide to turning the checkout lane into a road of riches.
QUESTIONS OR COMMENTS?
For more information on availability, send me a message about your meeting, date, location and any other details you'd like to share.  I will get back to you soon with more information.